Data+ is a full-time 10-week summer research experience that welcomes undergraduate and masters students interested in exploring new data-driven approaches to interdisciplinary challenges. It is suitable for students from all class years and from all majors.
Students join small project teams (at most 3 undergrads and 1 master's student per team), working alongside other teams in a communal environment. They learn how to marshal, analyze, and visualize data, while gaining broad exposure to the modern world of data science. The projects come from an extremely diverse set of subject areas. It is our hope that students will be able to both work deeply into their specific project and get a very broad picture of most of the skills needed for modern data science.
Participants will receive a $5,000 stipend, out of which they must arrange their own housing and travel. Funding and infrastructure support are provided by a wide range of departments, schools, and initiatives from across Duke University, as well as by outside industry and community partners.
Data+ has returned to 100% in-person participation. Participants may not accept employment or take classes during the program; this requirement is strictly enforced and non-negotiable.
Due to the nature of the data involved in some of the projects, human subjects research training will be required of all participants and will be provided after admission to the program. With each project, we have attempted to list potential majors and/or interests that might be most interested in the project, but these should not be seen as requirements in any way! Quantitative STEM majors like mathematics, computer science, statistics, and electrical engineering are relevant to all.
Applied Ethics+ is a new full-time ten-week summer learning experience hosted by the Duke Initiative for Science and Society. Interdisciplinary teams of Duke undergraduate and graduate students will work with ground-breaking clients addressing pressing real-world challenges in policy, technology, research, and ethics. Extensive experience in policy, technology, research, and ethics is not a prerequisite to apply but is strongly encouraged. Technical data and computer science experience are also not necessary as projects will focus on research and policy challenges.
The program runs from Monday, May 29 through Friday, August 4, 2023. Students must be able to participate in the entire program, with no exceptions. Applications open the second week of January 2023.
Through the program, I not only developed my technical skills with regards to programming and data visualization, but I also learned a lot more about finance and the intersections of finance and data science. This program really incited my love for programming and problem-solving with data, and has made me even more interested in studying statistical science and data science at Duke. Finally, I learned how to effectively collaborate and communicate with a team in a virtual environment.
Helen Chen, Statistics '23
AI in the Investment Office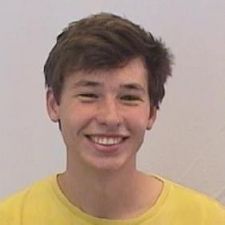 I have gained so much knowledge and confidence! And it is not limited to the area of technology, although I have learned to code in R, navigate PACE, and so much more. I have better discovered the benefit of working with a team and received motivation and mentors by seeing female-identifying students, like myself, succeed. Hearing their success stories via panels or team meetings has given me so much more confidence as a young woman wanting to pursue a career in STEM.
Sydney Hunt, Engineering '23
Predicting Blindness in Duke's Glaucoma Patient Population
I definitely gained a lot of experience in R and in Tableau, but I also learned a ton about the fields of data science and public health. We had several interviews with community partners that helped me learn a lot about the different types of careers in data science, environmental advocacy, and environmental health.
Leah Roffman, Environmental Science '23
Piloting an Environmental Public Health Tracking Tool for North Carolina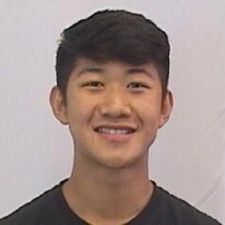 Beyond solid technical machine learning skills, I've received a greater appreciation for data science as a tool to understand everything--from aircraft maintenance to the humanities. Before, I'd never expected that conducting humanities research would teach me how to wield and utilize the most cutting-edge research in machine learning and natural language processing. My team is using new package libraries and research papers written by lead researchers this year to conduct our analysis of ancient texts. In Data+, New meets Old.
Albert Sun, Computer Science and Public Policy '23
For love of greed: tracing the early history of consumer culture
I've learned to work through the entire process of a data science project, from assembling data sources all the way through presenting our findings. I've also developed insight into working in a team with people of different backgrounds and interests, which enabled us to contribute to the project in different ways. I've taken various lessons and hard skills that will carry with me into my future academic and professional endeavors.
Benjamin Chen, Computer Science, Economics '22
Protecting American Investors? Financial Advice from before the New Deal to the Birth of the Internet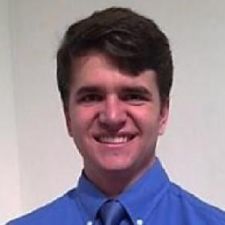 Data+ absolutely changed my perception of data science research. Learning data science has been more intuitive than expected. There are also resources all over the Internet in addition to team members that are able to provide assistance when one is facing difficulty with an aspect of a project. Data science is also able to be applied to many more scenarios than I expected; I look forward to continuing data science research in the future.
Malik Scott, Global Health '22
Predicting Baseball Players' Athletic Performance Utilizing Baseline Assessments of Vision
grad student mentors per team
projects sharing ideas and code
Showing 1-20 of 232 results