Engage with Big Data at Duke
Rhodes Information Initiative at Duke brings disciplines together to unlock the potential of big data.
Rhodes iiD Mission
Unprecedented access to data and to computing is transforming our world and iiD aims to equip Duke to play a leading role.
We work with Departments and Schools to transform data science education at Duke, to develop a large and vibrant data science community with Duke at the center, and to develop a broader base of high visibility interdisciplinary research.
Through the program, I not only developed my technical skills with regards to programming and data visualization, but I also learned a lot more about finance and the intersections of finance and data science. This program really incited my love for programming and problem-solving with data, and has made me even more interested in studying statistical science and data science at Duke. Finally, I learned how to effectively collaborate and communicate with a team in a virtual environment.
Helen Chen, Statistics '23
AI in the Investment Office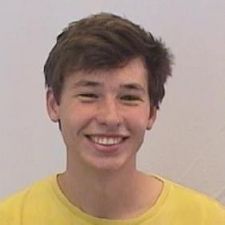 I have gained so much knowledge and confidence! And it is not limited to the area of technology, although I have learned to code in R, navigate PACE, and so much more. I have better discovered the benefit of working with a team and received motivation and mentors by seeing female-identifying students, like myself, succeed. Hearing their success stories via panels or team meetings has given me so much more confidence as a young woman wanting to pursue a career in STEM.
Sydney Hunt, Engineering '23
Predicting Blindness in Duke's Glaucoma Patient Population
I definitely gained a lot of experience in R and in Tableau, but I also learned a ton about the fields of data science and public health. We had several interviews with community partners that helped me learn a lot about the different types of careers in data science, environmental advocacy, and environmental health.
Leah Roffman, Environmental Science '23
Piloting an Environmental Public Health Tracking Tool for North Carolina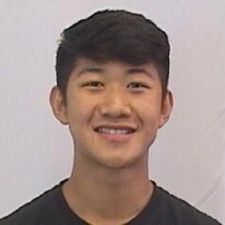 Beyond solid technical machine learning skills, I've received a greater appreciation for data science as a tool to understand everything--from aircraft maintenance to the humanities. Before, I'd never expected that conducting humanities research would teach me how to wield and utilize the most cutting-edge research in machine learning and natural language processing. My team is using new package libraries and research papers written by lead researchers this year to conduct our analysis of ancient texts. In Data+, New meets Old.
Albert Sun, Computer Science and Public Policy '23
For love of greed: tracing the early history of consumer culture
I've learned to work through the entire process of a data science project, from assembling data sources all the way through presenting our findings. I've also developed insight into working in a team with people of different backgrounds and interests, which enabled us to contribute to the project in different ways. I've taken various lessons and hard skills that will carry with me into my future academic and professional endeavors.
Benjamin Chen, Computer Science, Economics '22
Protecting American Investors? Financial Advice from before the New Deal to the Birth of the Internet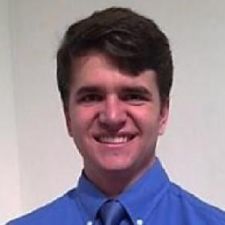 Data+ absolutely changed my perception of data science research. Learning data science has been more intuitive than expected. There are also resources all over the Internet in addition to team members that are able to provide assistance when one is facing difficulty with an aspect of a project. Data science is also able to be applied to many more scenarios than I expected; I look forward to continuing data science research in the future.
Malik Scott, Global Health '22
Predicting Baseball Players' Athletic Performance Utilizing Baseline Assessments of Vision
grad student mentors per team
projects sharing ideas and code
Last summer, the Rhodes Information Initiative at Duke partnered with the Nicholas Institute for Energy, Environment & Sustainability to expand the existing Data+ program and launch Climate+, a full-time summer research experience for Duke students of all class years and majors.
Ingrid Daubechies, James B. Duke Distinguished Professor of Mathematics and Electrical and Computer Engineering, was named a recipient of the 2023 Wolf Prize in Mathematics for her work in wavelet theory and applied harmonic analysis.
The Rhodes Information Initiative at Duke (Rhodes iiD), in partnership with the Nicholas Institute for Energy,...